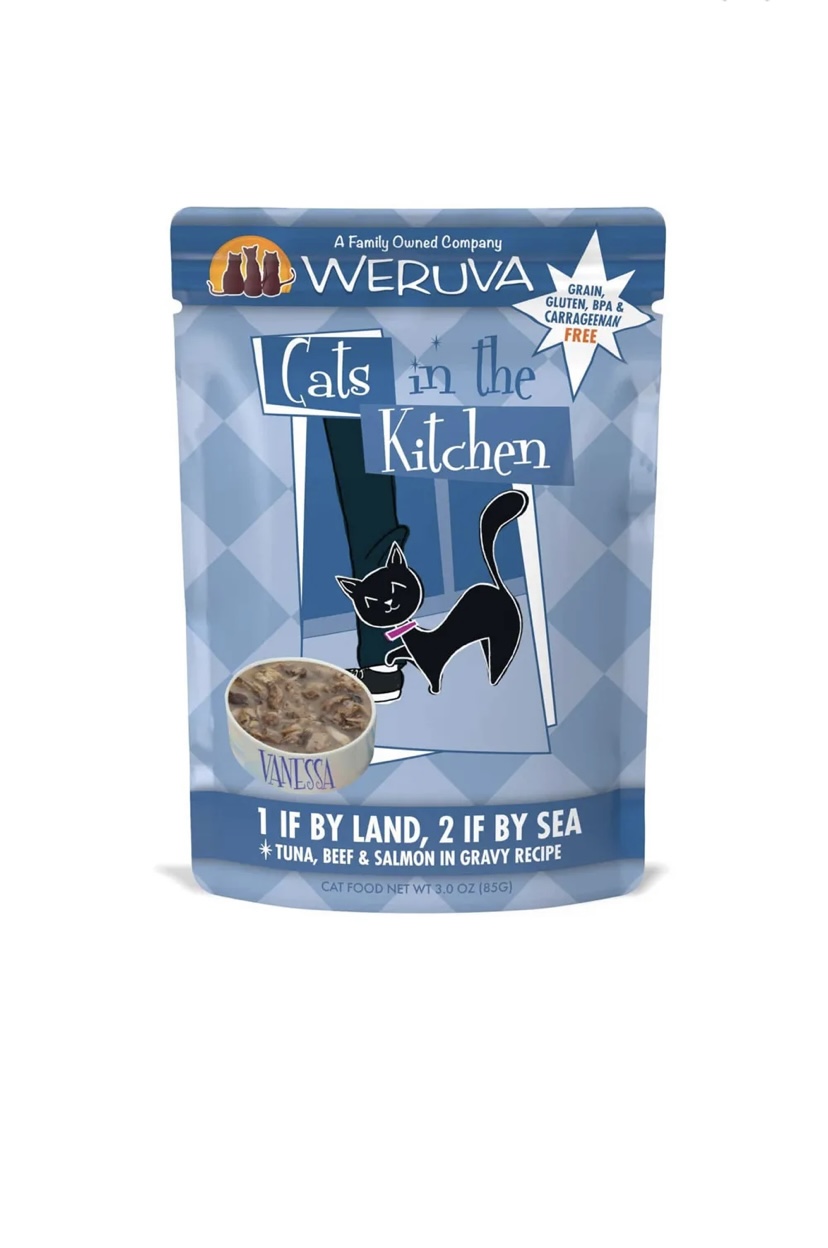 Weruva Cats in the Kitchen 1 if by land 85gr
Weruva Cats in the Kitchen - 1 If By Land, 2 If By Sea is a tasty combination of high-quality beef and wild-caught salmon and tuna. The mixture will provide necessary moisture that is often lacking in a cat's diet. The high-quality formula does not contain gluten, grains, or carrageenan. Filled with protein, omega 3 & 6, vitamins, and taurine, making each can a deliciously balanced and complete meal that your cat is sure to love!
The packaging is BPA-free and locks in moisture, keeping it fresh and requiring fewer preservatives than canned food. Each single-serve pouch is easy to open and will provide your cat with essential moisture that is not found in dry kibbles. The processing plant that Weruva uses also produces human food, so you can be assured that the food is top quality. They are available in individual 3 oz. pouches or in packs of 12 pouches.